Event summary coming soon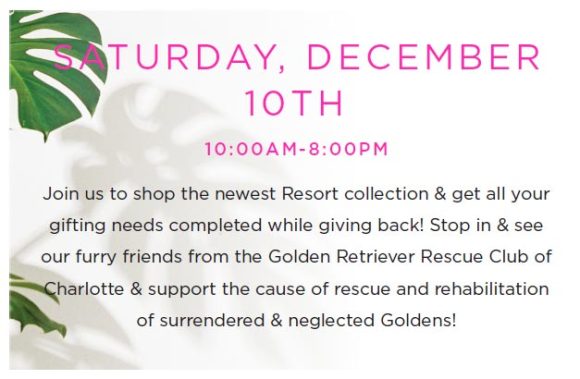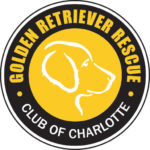 Shop the latest delivery and give back to our furry friends! Can't make it in? Give us a call at 704-770-3980.
Shop at Lilly Pulitzer at Southpark Mall on Saturday, December 10th and help raise money for GRRCC!
Here are all of the details:
Saturday, December 10th
From 12:00pm – 6:00pm
There will be a GRRCC volunteer with a Golden at, or in, the store
The store will donate 10% of their sales during those hours to the Golden Retriever Rescue Club of Charlotte
The store will also accept phone orders and email orders if people aren't comfortable coming into the mall or live out of town. (They also do curbside pickup as well!) Online orders however do NOT count.
The more people that shop, the more money raised for the Golden Retriever Rescue Club of Charlotte!